Health and disease are what happens between tests – making more tests is a burden but not if this is using a pinprick (or even saliva). The Attomarker small testing volume can make comparatively simple repeat tests to get accurate data and the patient can see ongoing changes. We are developing a series of companion apps to log our test results and collect other health parameters such as steps to lead to a more complete integrated picture. The pandemic led to the Biomark App to show and explain your immunity profile but we are also developing the Allergy App and the Liver Game.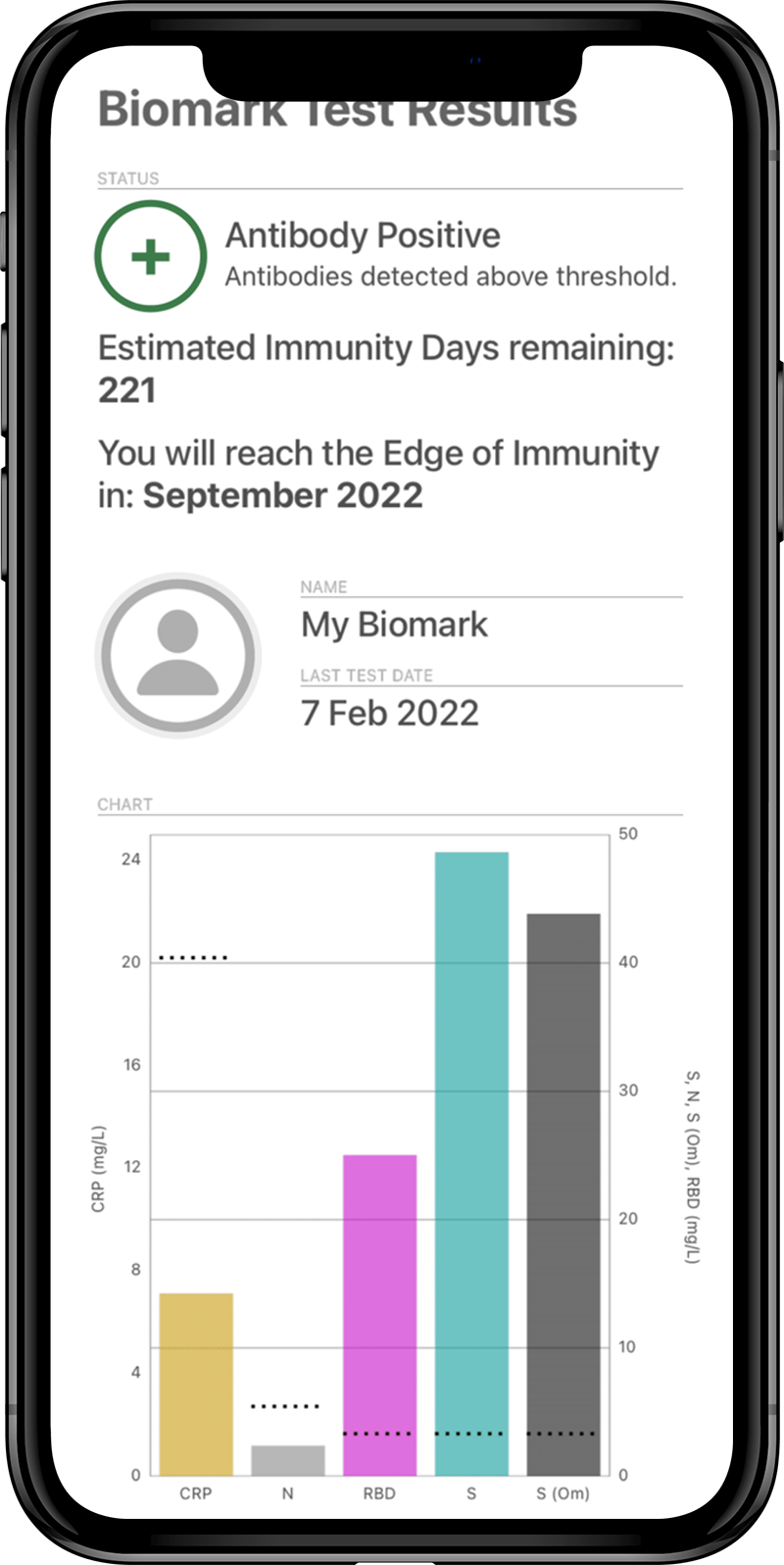 Antibody Immunity can be quantified and there is growing evidence that a threshold of 3.4 mg/L will protect against infection.
The antibody immunity wanes over time and this is estimated using the immunity days based on the shortest observed antibody half-life. It is the edge of immunity after which antibody levels may not be protective.
The immunity days can be made more accurate with a paired test measured 100 days apart.
The BA.1 variant probably shortens the days to the edge of immunity by up to 30 days.
The frequent testing of liver function is converted into a Liver Game in our companion – and is part of a wider interest in the gamification of health. The Liver Game stores your results and lets you set up a profile, estimates calorie consumption and units of alcohol to produce a dashboard showing how interventions in lifestyle help your liver. There is an interactive barcode scanner that lets you look at the nutritional information for items as you buy them.
Patients in clinical trials that improve their lifestyle and improve their liver function test can lead to the remission of type 2 diabetes. Fatty Liver Disease is present in about 70% of type 2 diabetics and tracking liver performance may even offer a route to complete remission from diabetes – a cure. But as soon as the patients leave the trial the relapse and the benefits are lost. The future requires us to keep the interest of patients, especially children, to make a difference to the obesity pandemic.